Description
Accessory Kit (TS-DBK2)
Designed exclusively for Transcend's DrivePro Body series, the accessory kit includes a magnetic mounting kit, a MOLLE mount and a camera holder.
Key Features
Magnetic mounting kit features strong magnets that hold your DrivePro Body camera in position.
MOLLE mount is designed for use with tactical vests featuring a MOLLE attachment system.
Camera holder holding the body camera can be assembled with the magnetic mount or the MOLLE mount.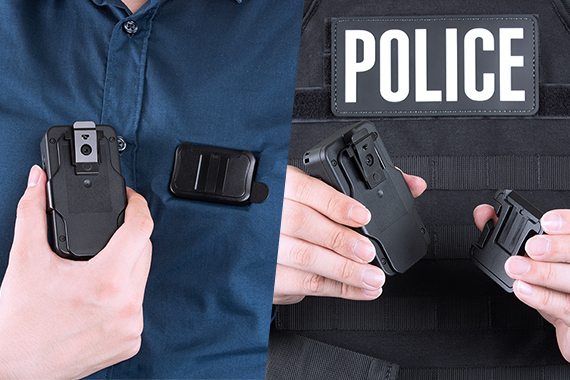 Specifications
Appearance

Assembled Dimensions (Max.)
98.5 mm x 84.5 mm x 32.5 mm (3.88″ x 3.33″ x 1.28″)
Weight (Max.)
119 g (4.20 oz)

Operating Environment

Note

Do not wear the magnetic mounting kit if you are pregnant or have a pacemaker, ICD, VNS, or other implanted electrical medical device. Keep the magnetic mounting kit away from magnetic media such as smart (IC) cards.
Please prevent inadvertent physical contact with the magnetic mounting kit, and keep out of reach of children.
Heavy clothing may reduce the effectiveness of the magnetic mounting kit.

Warranty

Warranty

One-year Limited Warranty

Package

Package Contents

Magnetic mounting kit (includes backing plate and magnetic mount)

/

MOLLE mount

/

Camera holder