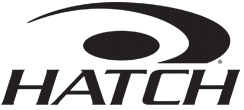 Hatch – Protective Gear for Law Enforcement and Medical professionals
Hatch provides quality gloves and other protective gear for uniformed duty, tactical, corrections, military, industrial safety/medical rehabilitation, and more.
Hatch brands include Friskmaster™ cut-resistant gloves, Operator™ Tactical Gloves, Centurion™ and ExoTech® disturbance control gear.
"At Hatch, our mission is to build the very best protective gloves for the Law Enforcement and Military markets. To do this we start with the highest quality materials, many of which are sourced and developed to Hatch's own specifications.
We use only the finest leathers from around the world and use certain types for the feature and/or benefits they provide. Below is a summary of our leathers to aid in understanding these differences in the various products we offer."
Hatch offers a full complement of gear bags for various patrol and SWAT requirements. Made to our specifications, these bags are ruggedly constructed with durable Cordura® nylon, 420D nylon or 600D polyester. Heavy-duty hardware is used throughout.
To see our Hatch range click here, or contact us to find out more about deals and product ranges we can offer you.